Augmented Reality and Virtual Reality Integration with Expertise
Businesses are now evolving with advancing technologies and latest industry trends. The current era is deeply infused with AR/VR to empower the digital landscape and the workforce and lead to your business operations' intelligent renovation. 
At Coder Tech, we strive to integrate and implement augmented reality and virtual reality concepts to every core of your business. In the process, we implement a data strategy to help you find your data and extract meaningful insights. This, in turn, helps you augment your resources, integrate with associated technologies, and achieve tangible outcomes. As a leading provider of AR/VR services, we guide and support you to a rewarding transformational journey. 
Augmented reality and virtual reality are two things which are being used in a wide array of professions. They are not just about video games and entertainment of different kinds, instead augmented reality is also being used in the medical field. C# is a programming language that along with unity is very useful in creating AR and VR schemes. This technology can be used by architects, builders and many others. Although these technologies are newer compared to other things digital, our experts have gained a high level of skill in them.
If you consider the virtual reality creations, Unity is the most popular platform to create virtual reality results. More than 91% of the hololens experiences are created using Unity. Whether you need it for AR or VR, Unity is provides a highly optimized rendering pipeline and fast iteration ability to the editor. This is the reason we use Unity in combination with C# or on its own for our client's virtual reality requirements. Although augmented reality and virtual reality are comparatively new in the digital field, our experts have armed themselves with complete mastery of the programming language.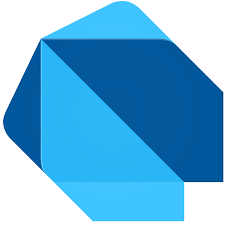 Dart supports the fast prototyping of AR experiences which use see through displays. This changes the graphics and audio by putting a layer of augmentation on the scene's view. Dart is designed to assume that the developer has knowledge of the Director and leverages the Director's power. Dart is more popularly used in creations of augmented reality and virtual reality. As you may know, AR and VR are not just used in the entertainment field and hence, our experts have gained the know-how of how to use them in other fields like medicine, architecture and others.